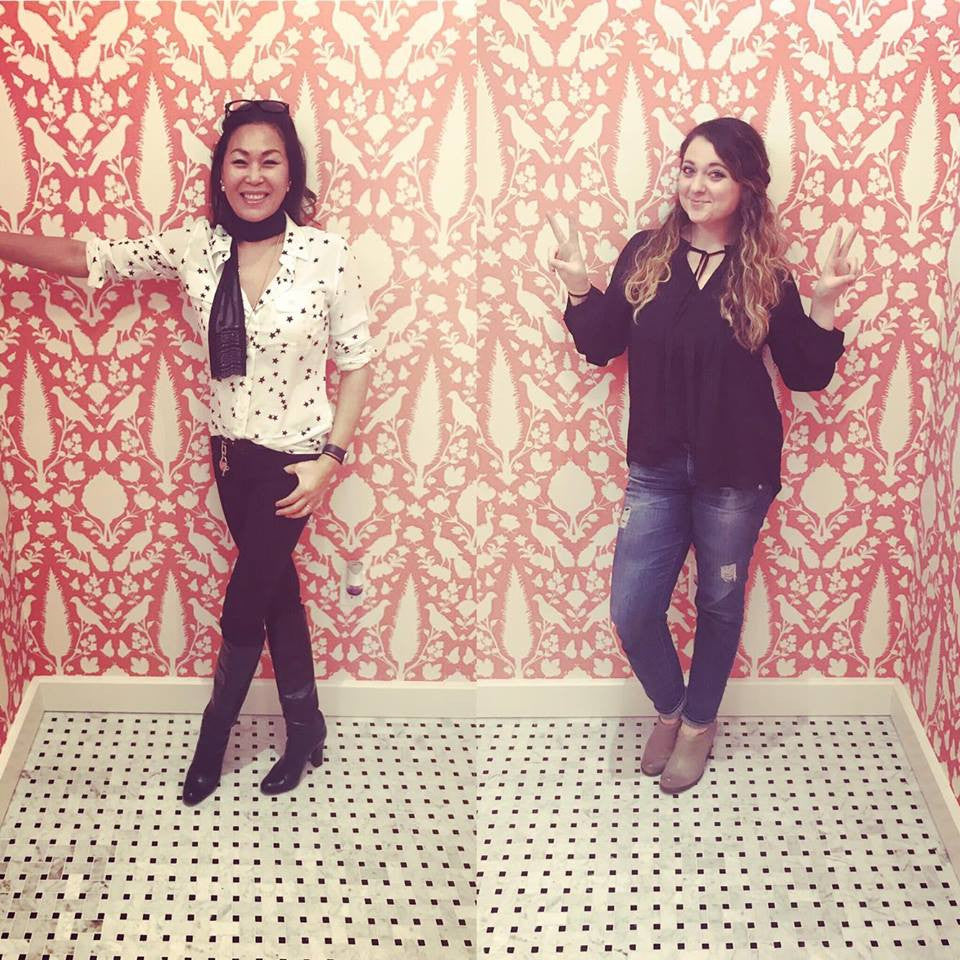 Beauties, 
So, today was a big day for us! We did our first official POP-UP since opening UF and it was a booming success! We met some beautiful new clientele, caught up with old friends and shoppers and got to hang out with wonderful, local vendors as well! 
Pop Ups are a lot of work, huh? Holy Cow! Between two of us we did quite a bit of walking, talking, carrying and even some dropping! It's such an interesting experience to recreate a little mini underground fashion in different locations! 
Today, we were at the Woods Hole Golf Club which has recently been re-done and is exquisite! The views were breathtaking! 
To all of you who came out today, thank you! It was wonderful to see you and get all your beautiful UF holiday gifts wrapped up and ready to go. Merry Christmas to all! 
XX 
LiNa @ underground fashion
PS. We had some fun with the GORGEOUS wallpaper in the WHGC ladies room....
Continue reading