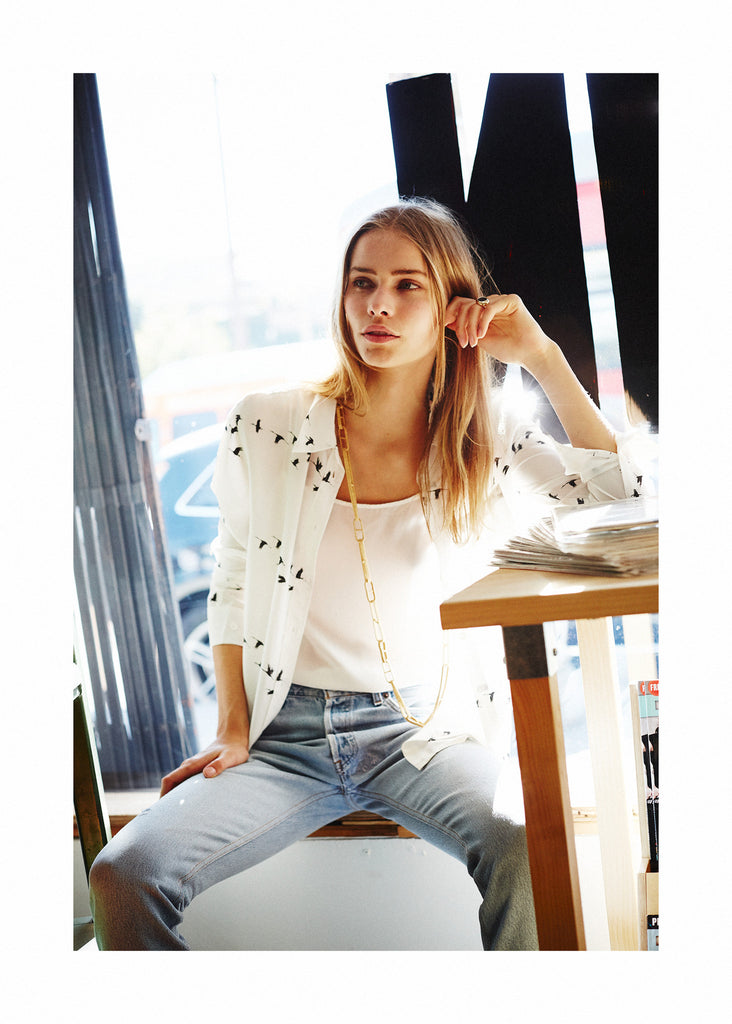 We would like to introduce another brand to our Underground Fashion family! For sale ONLY in-store, are these beautifully made, high quality pieces from Equipment.
"Revolutionizing women's ready-to-wear, menswear-inspired pieces with refined tailoring and timeless appeal, Equipment stays true to its well established heritage. The brand fuses French sophistication with an air of effortless, chic style and discreet sexiness!"
We will be carrying this beautiful shirt, but with a quirky, stylish star-pattern instead of birds, in addition to many others! Come down to Underground Fashion to see the rest of this beautiful collection!
XX
LiNa @ underground fashion 
Continue reading