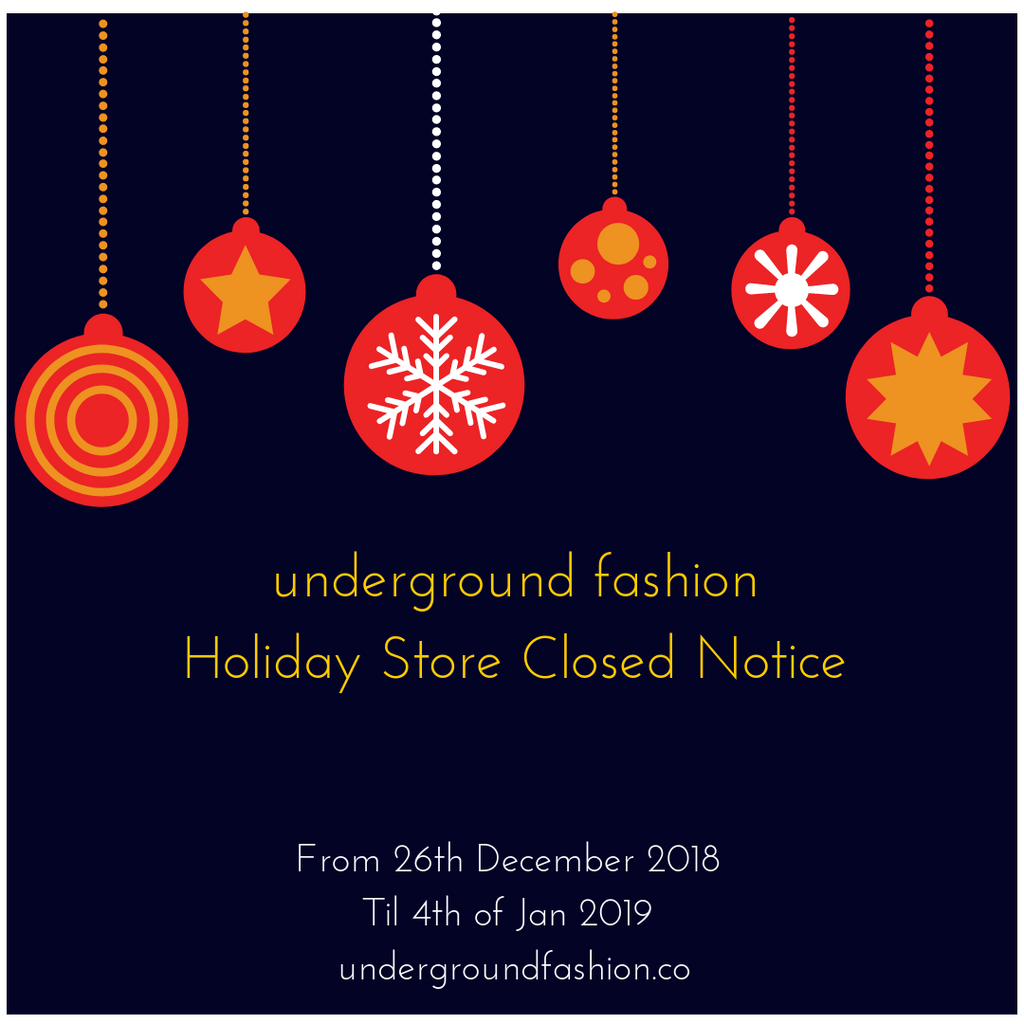 UNDERGROUND FASHION
HOLIDAY STORE CLOSURE NOTICE
Dec 25 - Jan 4th, 2019
We are taking a holiday to visit my family & friends in Overseas. I'm so excited to spend some quality time in my hometown and to enjoy New Years with people I love.
The store will be closed between Dec 25th -  Jan 4th, 2019, however, you can always shop online 24/7!   All the orders will ship out on Jan 4th, 2019.
As always, I'm very thankful to our loyal customers (local and beyond!) for your constant support. I hope everyone has a wonderful Christmas Holiday and I look forward to connecting with you very soon!
Continue reading