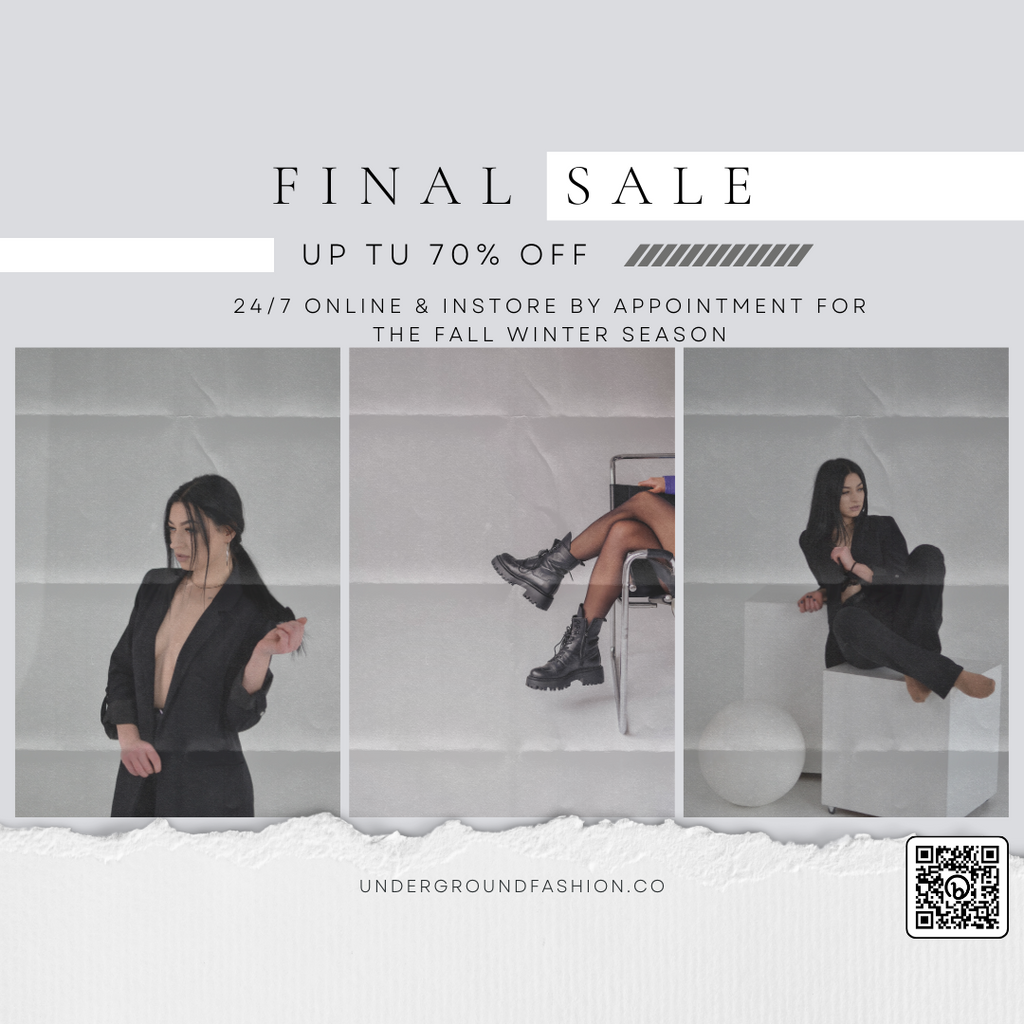 Check out our Amazing Final Sale! Find Exactly What You've Been Searching For!

We invite you to explore our extensive collection and discover the perfect items you've been longing for. Whether you're browsing online or prefer a personal shopping experience, we've got you covered!

**Online Shopping Convenience:**
Shop to your heart's content from the comfort of your own home, anytime, day or night. Our online store is open 24/7, ensuring you never miss out on the fantastic deals and must-have items available during our final sale.

**In-Store Shopping by Appointment:**
For our local customers, we are thrilled to offer in-store shopping during the Fall/Winter seasons. To ensure a safe and personalized experience, we kindly request that you schedule an appointment in advance. This way, we can provide you with undivided attention and assistance as you explore our amazing selection.

Don't miss out on this incredible opportunity to snag the items you've been dreaming of. Visit us today and make the most of our final sale!
Xoxo, Nicole
@undergroundfashion_boutique / www.undergroundfashion.co
Continue reading