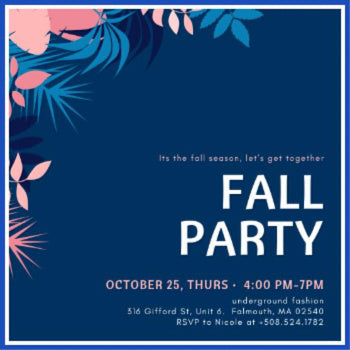 We've officially entered the fall season and we couldn't be more excited!
Join us on Thursday, October 25th to check out the latest fall arrivals, including our newest skincare obsessions from Dr Barbara Sturm. Now is the best time to prep not just your wardrobe but your skin for the winter and beyond.
Bring a friend, let's make it a fun evening!
Thursday, October 25th | 4pm - 7pm
underground fashion
316 Gifford St., Unit 6
Falmouth, MA 02540
RSVP to Nicole @ 508.524.1782
Continue reading